Nice to Meet You!
Hello! My name is Rhea Smirlock and I am the owner and lead face paint artist at Faces by Rhea. As a working actor fresh out of college, I got my start doing princess birthday parties and decided I wanted to add face painting to my repertoire. Little did I know that I would grow to love face painting even more than acting! I have been trained by the best in the business using online resources like FABATV and attending conferences such as Kapital Kidvention.
My favorite part about what I do is the moment when I turn the mirror around and see the reaction on the child's (or even the adult's!) face when they see what they look like. It is a such a pleasure to create beautiful works of art while also providing a great experience for someone else.
I would love to be a part of your next celebration, or be the main attraction at your next special event. Check out a sampling of my work in our portfolio, and contact me if you'd like to connect!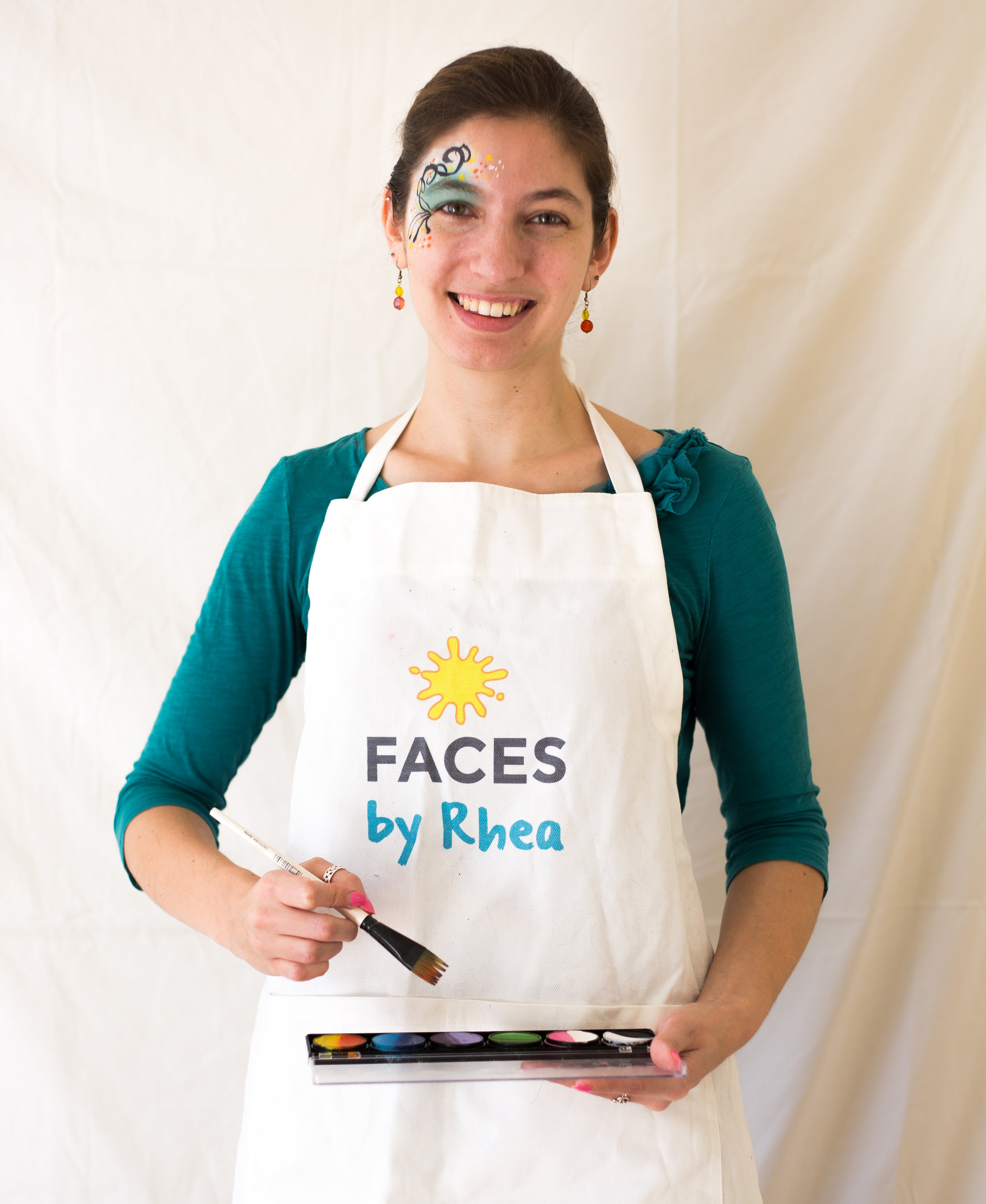 Rhea Smirlock
Owner, Faces by Rhea